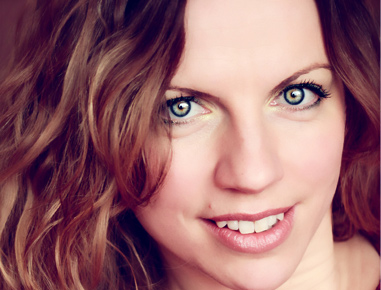 NIKI VÖRÖS
2018. november 8. csütörtök
Harmónia Jazzműhely
London, 606 Club
NIKI VÖRÖS
a fantastic singer from Hungary back in the 606 for the second time
  with a dream UK rhythm section of
TIM LAPTHORN, MICK HUTTON & 
WILL GLASER
Songstress NIKI VÖRÖS is not one of the many young singers who, having finished at the jazz faculty, sell out immediately for understandable financial reasons. She is a true jazz singer, the real thing, who is capable of turning almost any material into high quality jazz. Her slightly smoky voice fits the tradition, she improvises with startling originality but with due restraint. Her debut album was a knockout and a second one is in the offing. One of the most amazing things about her quartet was their first ever appearance four years ago at the Budapest Jazz Club where they drew a capacity crowd and brought the house down! Since then she's had the audience spellbound with an all-star backing at London's legendary 606 Club where, unsurprisingly, she has been invited back again. She has the voice, she the style and she has the spirit.
The phenomenal British pianist TIM LAPTHORN leads one of the best piano trios in the UK and also plays piano in groups led by, amongst others, singer Ian Shaw, bassist Arnie Somogyi (Ambulance featuring Eddie Henderson), saxophonist Frank Griffith and, BBC Jazz Award Nominee, singer Polly Gibbons. "Tim Lapthorn is one of the most emotional piano players in Europe. His album 'Natural Language' is a thing of great beauty". Ian Shaw
"Lapthorn can really execute some tough and virtuosic shapes and ideas. I've watched him run through solos on a tune in a studio situation and they've all been different and ambitious, even electrifying at times. In short, the guy can play". Richard Cook, Jazz Review"Brilliant young pianist...sparkles with originality and colour". Humphrey Lyttleton.
MICK HUTTON One of the UK's leading jazz bass players. He's worked throughout his career  with top jazz musicians  like Alan Barnes, Peter Erskine, Paul Motian, Tina May, John Scofield, Kenny Wheeler or John Taylor, to name a few.
The amazingly versatile and brilliant drummer, WILL GLASER completes this fantastic line-up. 
This is a sample of Niki's singing:
https://www.youtube.com/watch?v=Sofi65DznYk
További koncertek >>